Tips for Staging Your Home
While a beautifully decorated home is a point of pride for many owners, it won't necessarily help yours sell faster or for the most amount of money! The funky armchair you adore in your living room could be the thing a potential buyer detests. The accent wall with your family vacation photo collage may bring you warm memories every time you walk by it, but could make a potential buyer turn the other direction. Here's why a well-staged home is different from a well-decorated home and some tips on how to stage a home for sale so it's market ready.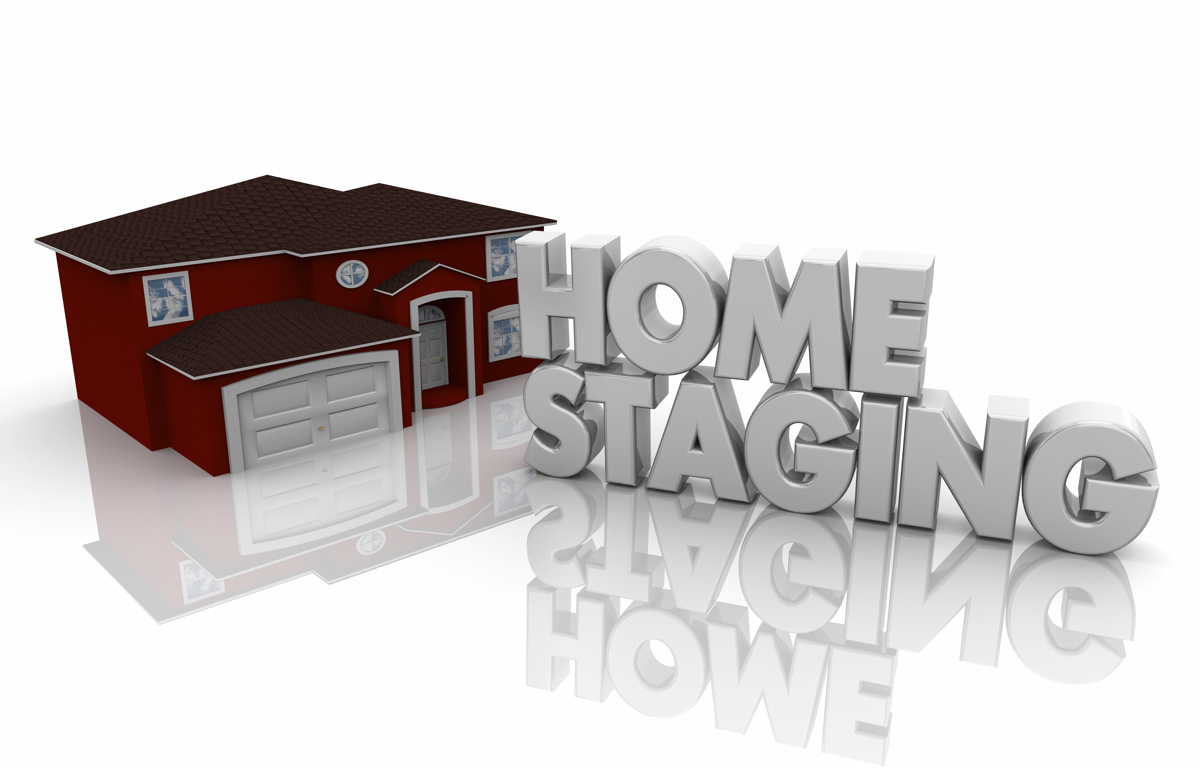 Home staging is intended to show off your houses best features, not your personal style — however good your style might be! It's a strategic way of encouraging buyers to envision setting up their furniture and adding their own unique design to the house; you want potential owners to be able to easily envision themselves living on the property. While home décor can be deeply personal, staging a house is meant to remove some of the personalized charm created by the owner so it can appeal to the largest group of people. A good staging may even get you higher offers on your home!
One of the simplest and most affordable staging tips is to clean & declutter. Clean and clear off all your surfaces to create plenty of visible space. If you have carpets throughout the house, consider deep cleaning them. Remove items that make the room feel smaller or cramped. Consider packing away items you don't use on a daily basis.
Moving furniture around can be a simple way to declutter; just because a side table has been in the living room for years, doesn't mean it has to stay there. Mixing and matching furniture can make a room more visually pleasing, so don't be afraid to rearrange. Freshly cleaned windows and floors help a potential buyer to feel comfortable visualizing themselves in the home too. Your house should be the cleanest it's ever been so even those with allergies are able to breathe comfortable throughout the various rooms.
Every seasoned real estate agent or home staging expert will advise sellers to depersonalize the space. Buyers should be able to easily visualize their own pictures on the walls and photos on the fridge. Be sure to remove personal hygiene items from countertops or dressers and shampoo bottles from the shower. The goal is to create a blank canvas so buyers are able to pain their own pictures.
Focus on the rooms that matter most. According to the National Association of Realtors Research Department, not all rooms are created equal when staging. Staging a living room was reported to be the most important, followed by the master bedroom and finally the kitchen. Focus your efforts on these areas first. A clean home also shows you've taken care of the property.
Ensuring your carpets are freshly cleaned leads to the next tip, which is creating a space that smells nice and eliminating any unpleasant odors. If you have animals in the house, potential buys don't want it to smell like you do — no matter how adorable they might be. If you have furniture that can be deep cleaned, it's a good idea to do that the same time your carpets get cleaned. Find some neutral, but inviting scented candles to burn or essential oils to diffuse. Baking cinnamon rolls or cookies before a viewing is a great way to make your home feel inviting.
Create a space that not only feels inviting, but one that also feels fresh by adding live plants and flowers to your space. Strategically placing plants throughout your home (especially in the rooms that matter most!) will instantly give your home a fresh appeal. Allowing for the most amount of natural light will also help create a fresh feel to your home and additionally helps to make spaces look larger. Natural lighting will keep home viewers from having to search around for light switches too.
In the end, staging a home has shown to have a positive impact on a buyer's view of the home. Your chosen real estate agent can help direct you on how to stage by either offering to do it themselves, giving you some good tips or providing contact information for a professional. Staging your home doesn't need to cost a lot of money, but it might require a bit of extra work on behalf of the seller, but the time and effort is worth the payoff!
[vc_row][vc_column width="1/2"][vc_single_image image="248" img_size="full"][/vc_column][vc_column width="1/2"][vc_column_text]This highly desirable community has always been known as "Prestigious Timberlake". The community is well known for its large lot sizes and...
read more