Why 55+ Communities are a Great Place to Live
Are you considering purchasing a home in a "55+ community?"
Also known as active adult communities, these neighborhoods can be a great place to live for those approaching (or enjoying) retirement age. Do you have to be retired to live in a 55+ community? Not necessarily! With so many quality amenities offered, it's no wonder these beautiful communities are enjoyed by a variety of people who call them home!
If you're 55 years young or above, you qualify to make yourself at home in one of these unique locations! Because these are not retirement homes, an array of active adults choose to settle into a new home in one of these neighborhoods. What are the benefits of a 55+ community and why do people choose to live in a 55+ community? Here are several great reasons you should consider purchasing real estate in one.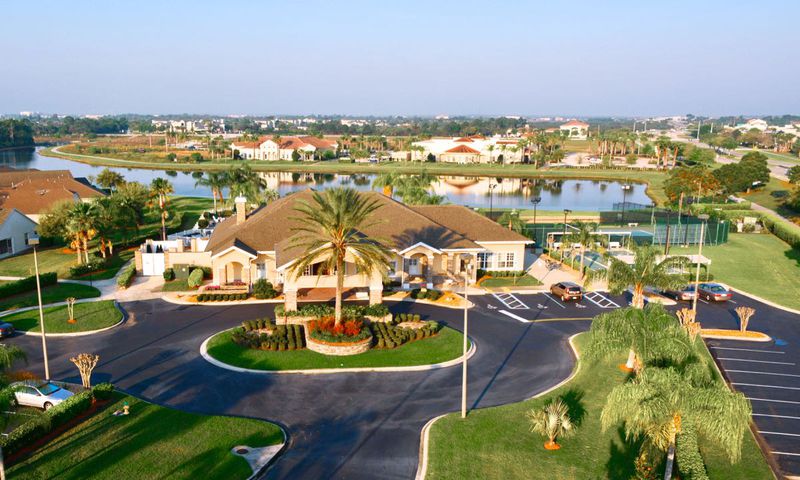 They offer low-maintenance living, so you can enjoy more of the things you love.
With most locations offering exterior maintenance and/or landscaping as part of the HOA (Home Owner's Association) agreement, paid for by the resident, there's no need for homeowners to concern themselves with lawn maintenance, cleaning gutters, washing outside windows, etc. Some may even offer interior cleaning services. This leaves residents with more available time to pursue other fun activities — many of which are offered on location!
They provide easy access to amenities that improve physical and mental health.
One of the greatest benefits to living in one of these communities is that they're developed with enjoyable activities built into the fabric of the neighborhood — pools, golf courses, tennis & pickle ball courts, fitness centers, walking trails, lakes for fishing, fitness classes and libraries, to name a few! In addition to providing access to recreation opportunities, most offer planned social gatherings, holiday parties and outings. Maintaining a physically and socially active lifestyle is a great way to improve one's overall health and well-being.
They're often built near shopping centers, grocery stores, public parks, restaurants, etc.
Most 55+ communities are built in locations designed to give maximum convenience to many day-to-day necessities and personal care appointments. It's likely residents don't have to travel far to pick up groceries or dine out at a nearby restaurant. This allows for extensive independent living and close access to all life's bigger wants and needs.
These communities offer opportunities to be a part of a group of people with similar lifestyles.
Choosing to be neighbors with people in a similar phase of life makes it simple to befriend others with common interests. These communities provide men and women who want to relax after years of working and raising families a place to do so, all while creating incredible friendships.
Many 55+ communities set standards that help maintain an active, yet relaxed place to live. Living somewhere safe with a great sense of community and friendship is a wonderful asset of these locations and has the potential to add a richness to life that other places can't.
Often gated, these communities monitor who is coming in and out of them.
There's a sense of safety that comes with living in an age-restricted neighborhood because it's often known who is coming and going. Are grandchildren allowed in a 55+ community? Of course, family is welcome to visit – grandchildren are likely invited to come for a splash in the swimming pool! Visitors are simply encouraged to adhere to the community rules in place.
There are agents who specialize in buying and selling 55+ homes who can help you find a location you'll love.
Although the home-buying process doesn't greatly differ from a more traditional purchase there are real estate agents who can explain the nuances of joining one of these communities. Misty Morrison, is one of these agents. She is a certified specialist in 55+ communities who can provide assistance in choosing the perfect location, so you can experience the pros of living in a 55+ community! Call today 321-209-1523
[vc_row][vc_column width="1/3"][vc_single_image][/vc_column][vc_column width="2/3"][vc_column_text]Brief description of the neighborhood to go here...[/vc_column_text][/vc_column][/vc_row][vc_row][vc_column][vc_column_text] Tamarind Estates Listings...
read more